#1  Carly Booth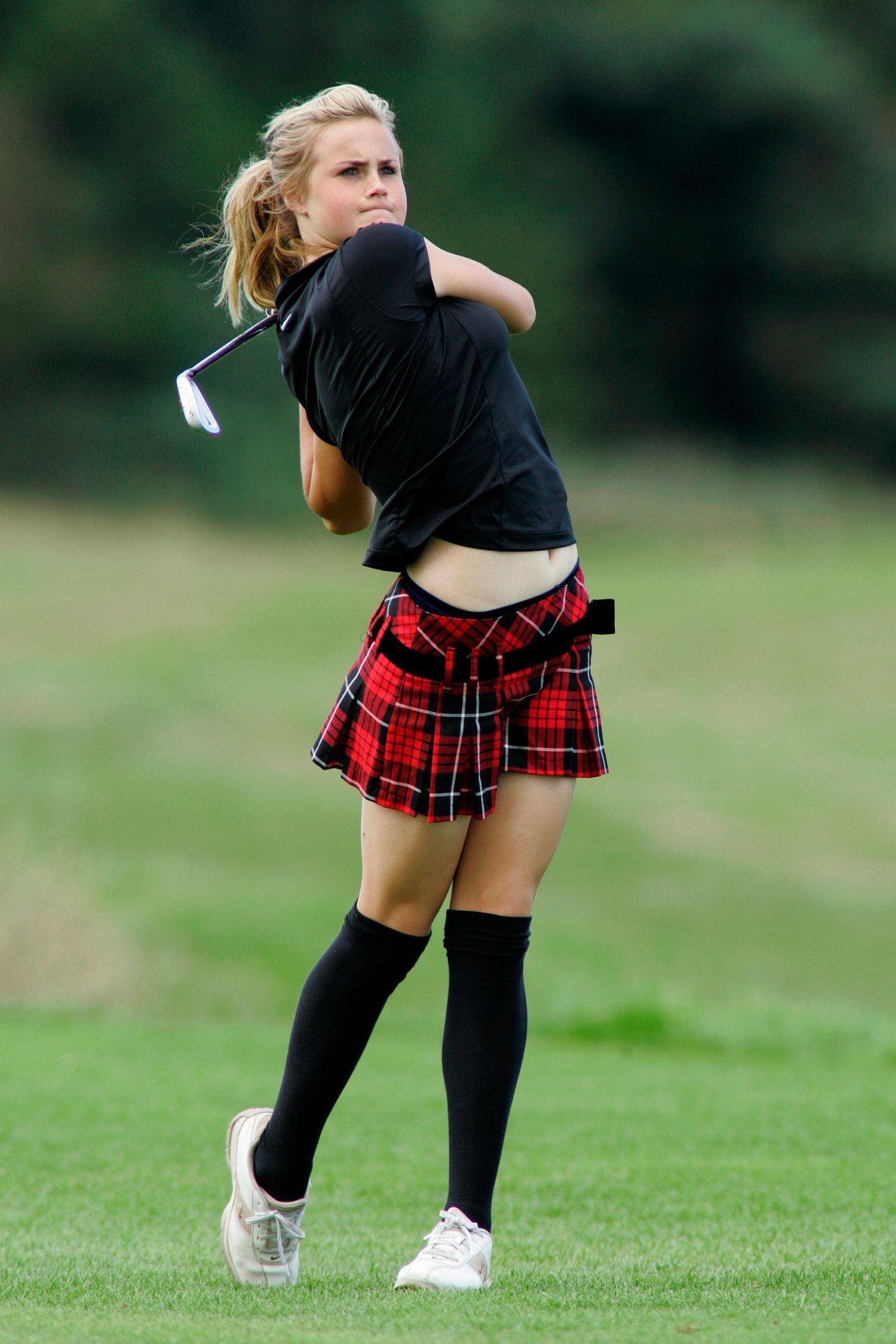 Nothing quite compares to the amazing story of Scotland's pro golfer Carly Booth. At only 17 years old, she became the youngest ever Scot to qualify for the Ladies European Tour. Her most impressive accomplishment to date was her win at the 2019 Tipsports Czech Ladies Open. But it's not only talent that has gotten her so far in her career – it's also her family. Growing up, her father built a golf course specifically for her and her brother, professional golfer Wallace, on the family farm. This gave Carly a chance to hone her skills and get better. It's clear that golf runs in Carly's veins and she has made a name for herself in the golf world. Her success is a testament to the hard work and dedication she has put into the sport.
#2 Nikki Garrett
Nikki is an amazing Australian pro golfer who has made a real name for herself in the sport. In 2006, she qualified for the Ladies European Tour, where she was quickly recognised as the Ryder Cup Wales Rookie of the Year. She has played some of the most prestigious golf tournaments around the world and her name is one that is respected in the sport. Her ambition and drive have made her a real force to be reckoned with and she continues to blaze a trail for other aspiring golfers. Nikki is a true inspiration and a great role model to all aspiring golfers.
#3 Maria Verchanova
Maria is a true master of the game of golf. As a Russian, she is the first to become a full-time member of the Ladies European Tour and has set a course record during the Rio Olympics with a score of 62. Not only is she a talented golfer, but over the years she has also done some excellent modeling work. This combination of talents has made Maria stand out amongst the competition and she is truly making a name for herself in the world of golf.
Golf World Today
Average rating:
0 reviews